Friday Update: Orchard Park, Hunt St, Queen St, Washington St
We have photos and quick updates this Friday!
First, I drove by
Orchard Park
on Duke St yesterday and had to stop to take some photos:
I know this is a stylistic judgement and style is subjective, but I think they are doing a great job with the classic brick look. I also noticed that they are using
Talbert
, a great local company.
I don't know a ton about construction costs, but I do wonder if the classic brick look is something that could be applied to middle and lower end homes as well. These townhomes will be VERY high end, listing in the $700k range.
Regardless, I am excited to see how these turn out.
Also, thanks so much to reader Chris who found some great properties on LoopNet.
The Vega - 214 Hunt St
The latest addition to the Central Park area was listed in the Development Watchlist and has
more info on LoopNet here
. Details below:
Property Type: Office and Residential
Rental Rate (Office): $26/SF/YR
Estimated Completion: 2020
Elliott Square - 603 N Queen St
This is a new one that Chris found. Between Old Five Points and the new library,
Elliott Square
looks to be a purely townhome residential development. Even at the high end, it is nice to see so many of these "human scale" (aka not gigantic) residential developments going up.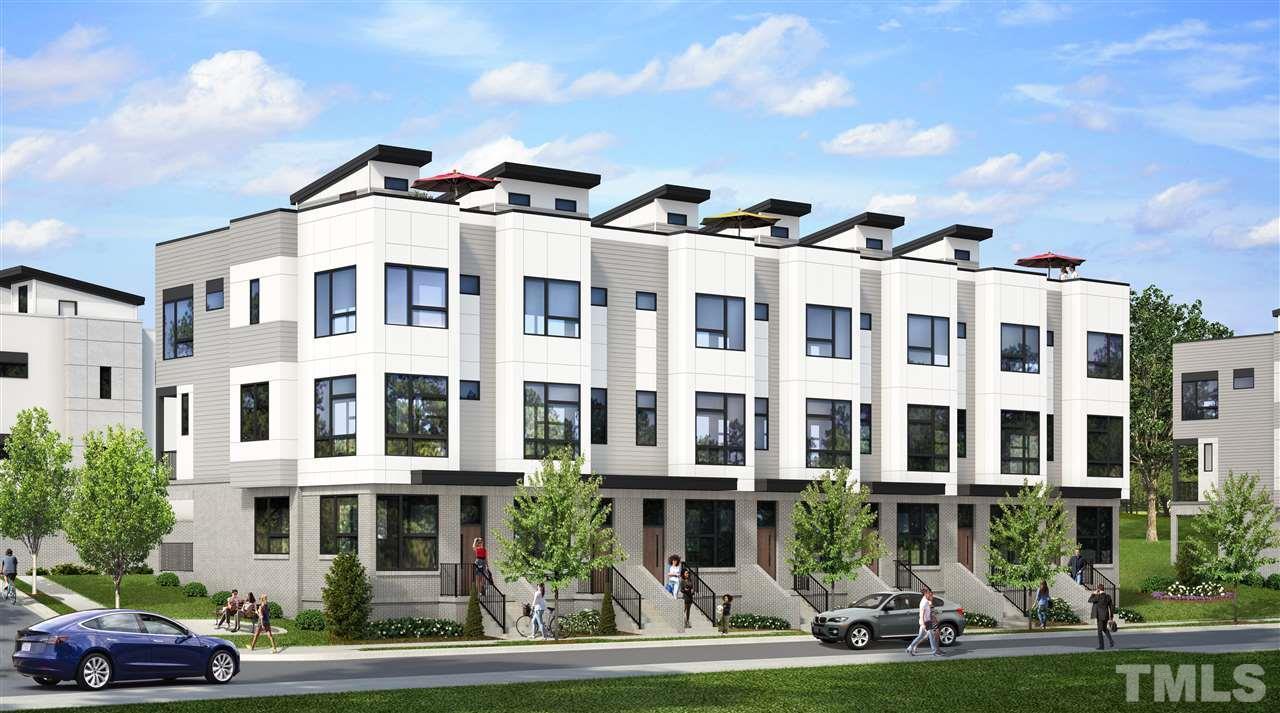 Property Type: Residential Townhomes
Size: 37 Units, 1,700 SF each, 3 Bed/3 Bath (mostly)
Condo Listing Price: $500k range (Plus HOA Fees)
Estimated Completion: 2020
Marketing Copy: It's where neighborhood meets metro, where style vibes with your lifestyle. Elliott Square is Downtown Durham. Delivered. Experience thoughtful design - rooftop living, light-filled spaces & private garages. High ceilings & sleek finishes come standard, along with your chance to customize. We set the bar high for being low-maintenance, clean & connected. From your rooftop terrace, take in vistas of the Cleveland-Holloway treeline & Bull City skyline. At Elliott Square, embrace the energy of urban living.
949 Washington St
Another good find from Chris.
949 Washington Street
is an office project. It's a little further north than other Central Park/Warehouse district development, which means it's likely betting on the Durham Belt Line project (which is projected to go right by this area). Some of the photos have pictures of a coffee shop, but I think that is just a "for show" amenity for the office that the marketing team dreamed up (I could be wrong).
Property Type: Office
Size: Over 36k SF
Rental Rate: Unlisted
Estimated Completion: 2020