Quick Hits: Witherspoon Apartments
Quick hits are posts about development news as I hear about them! If you have feedback on the format, please share in the comments below!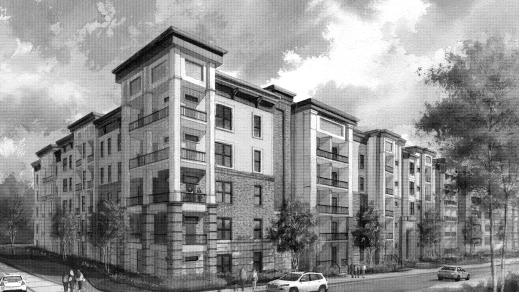 Neighborhood

:




Patterson Place



Size

:


3.7 acres
400,000 sq ft
Estimated Cost

:




Unknown
Purchase Price

:




$7.748 million
Expected Completion Date

:




Unknown



Details

:




The first phase is approved for the project which includes 295 apartments and 2,000 sq ft of retail space.
Developer:
Crowne Partners (based in Birmingham, AL)
With the University Hill development very nearby, this is another development that seems to be centered around the Durham-Orange Light Rail corridor. It is a little surprising that they are only including 2,000 sq feet of retail space. This project is right in Patterson Place, so there is quite a bit of retail in the area, but in its current state, Patterson Place isn't very walkable.
The approved plan is phase 1, so there may be more retail and/or office space coming in later phases as well. I don't have too much to say about this that isn't already covered in my thoughts for University Hill, but it is more evidence of growth along 15/501. It's not where I would want to live, but more housing in the area is needed and there will be people who are interested in living there for the amenities and ease of commute.