Quick Hits: County Admin & New Restaurant Space
Quick hits are posts about development news as I hear about them! If you have feedback on the format, please share in the comments below! This one is also really a MISSED HIT as well, but better late than never!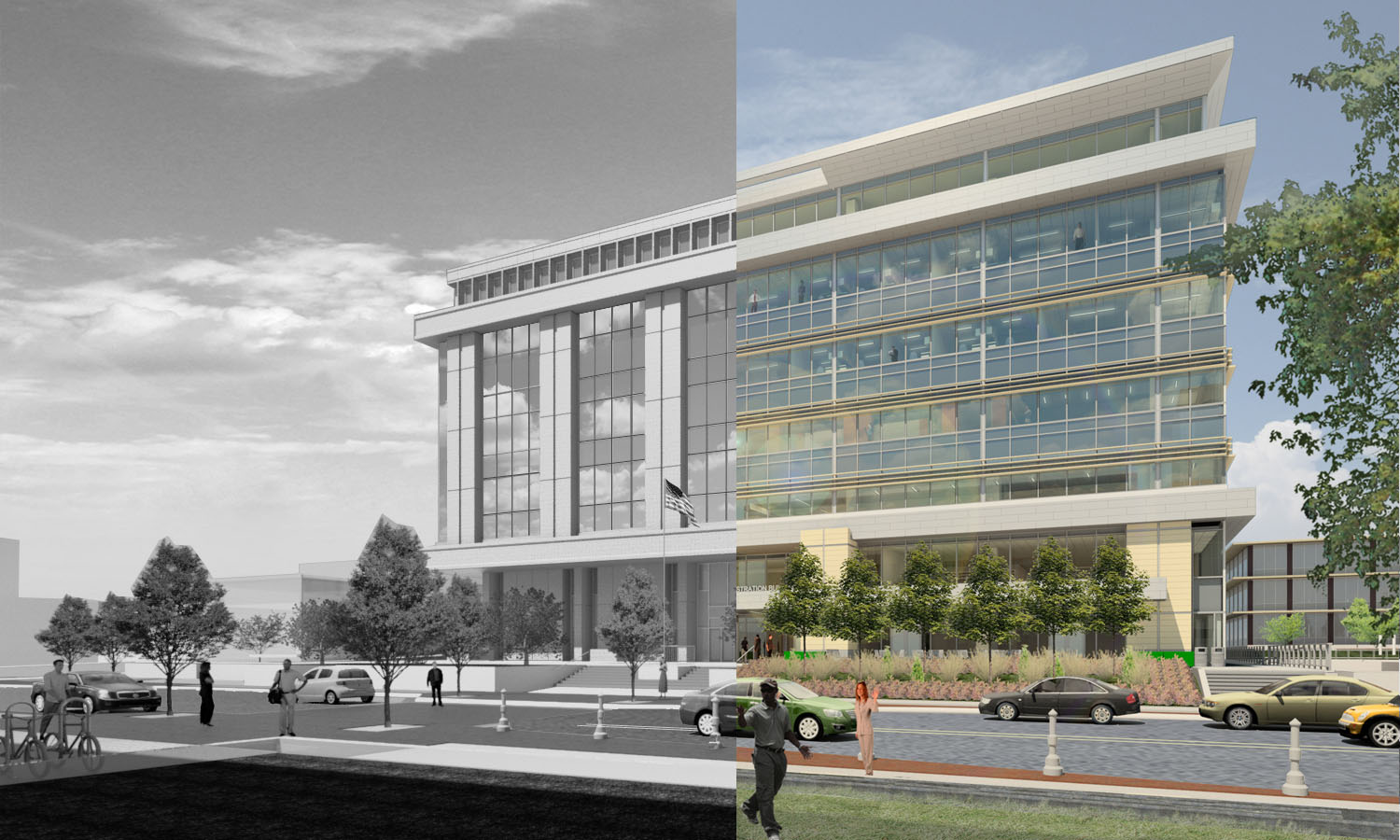 Neighborhood

:




Downtown



Size

:




7 stories
Estimated Cost

:




$47 million
Expected Completion Date

:




September 2018



Details

:




Mainly office space with public space and restaurants with patio space
Developer:
Durham County
Along with Administration Building I, this building represents the county's desires to have a strong presence downtown. It will house many county administrative office departments, but the county also wanted to take the opportunity to create a space that benefits the community. They made sure to include public art, focus on walkability around the building, and are adding restaurant space at the ground level.
In fact, the county recently issued a request for restaurants to apply for the space. There will be two spaces, each with 3,100 sq ft of space and an additional 1,100 sq ft of outdoor patio space. If you are a restaurant owner looking for space, you can apply with the county here!
Meanwhile, the public art has had some minor controversy surrounding it. It is called "Taurus" and there are some that contend that it looks like a weapon. Personally, I like it. It is "Bull City" without being too "on the nose". I have included a rendering below, so you decide for yourself, but either way, I am excited about the public space and restaurants being added to downtown!